Take Over



Your Corporate Wellness Market and

Significantly Increase Your Revenues, New

Patients & Retention!
From the Desk of Dr. Cherine VanWagner
Richmond, Virginia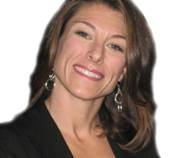 Hi Doc,

One of the biggest challenges that I hear from doctors worldwide is their struggle with new patient acquisition.

I think you would agree, that it's becoming more competitive in the marketplace for new patients.  And old marketing techniques that use to pull in lots of new ones…just don't work as well anymore.

Maybe you've noticed a shrinking return on investment for your marketing dollars.  Perhaps you've cut back on marketing all together!

But what if I told you, that I've created a solution that's in so high demand by companies…YES, companies… that many of your new patient problems could be solved with a one weekend training…and it's so easy to implement.
---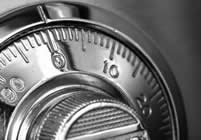 We've Cracked The Code To

Corporate Wellness!





What if we told you that we have cracked the code of corporate wellness?  And what if we told you that the U.S. government is releasing millions of dollars for wellness initiative programs. There's millions of dollars out there for the taking. But we need more chiropractors to step up and become wellness leaders! 

Do I have your attention?

Imagine If Your New Patient Problems Could Be

Solved In Just One Weekend!


I discovered a new secret on tapping into two critical areas that all Chiropractors are craving for.  Corporate Wellness and its' by-product…NEW PATIENTS!

Have you tried the old 90's trick?  Numerous phone calls asking for the HR director or wellness coordinator.  Sending out flyers, hundreds of phone calls…even knocking on company doors…begging to get in for a talk.

And if you do get in, you present a so-so lecture that might garnish 3 or 4 new patients. With only half showing up for their exams.

And chances are they didn't ask you back!  SUCKS doesn't it?!
And so off to the next company we go!  When we all know that the employees of all those companies need chiropractic care!  AGREED?

An Incredible $300K In Additional Revenue!


This system generated over an incredible $300K of additional revenue & over 200 new patients into my practice in just over 1 year. 
 
This training will give you a 300% ROI within 12 weeks of your first program! The opportunities are endless! With the government mandating companies to implement "Wellness in their Workplaces", there is no better time than to act NOW!

Doctors Are Flying In From Worldwide,

To Master This Program!


Doctors had such a great success since the last training that word is spreading like wildfire!  We had to add an extra training to accommodate doctors flying all the way from other countries! 

Whether you are in the US, Canada, Australia, the United Kingdom or anywhere else in the world, this training is open for YOU!

---

"Thank you so much for all the info and keeping it fresh this weekend!  Dr. Mike and Dr. Cherine rocked and I have so many things I can implement and am
excited to achieve.  

That being said, on my way home a lady sat next to me on the plane that started chatting.  It turns out she is the president of the teachers union for
all the Las Vegas schools.  

So I thought to myself, this was the perfect opportunity to practice scripting how I would talk to an HR rep since I would probably never see this lady again. Long story short, I sold this lady and she really really wants to do our program with onsite core performance, nutrition, workshops, and wellness challenges for all 11,000 employees!

-Dr. Brian Rohrick , Fort Collins, Colorado

---

I Want To Personally Invite YOU To The "Wellness In

The Workplace Intensive Training"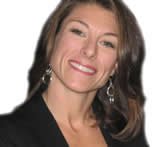 My name is Dr. Cherine Vanwagner.  I have practiced in Richmond, Virginia for the last 13 years, been given numerous awards including, "Chiropractor Of The Year 2011", by C.L.A. and the "Corporate Excellence Achievement Award".


I have spent the last 7 years perfecting how to break down the barriers of getting into corporations and now I am sharing my safely guarded secrets with YOU!



Here's What You Will Learn In Your 2 Day Intensive

Corporate Training



The Distinct And Unique Components Of The Community And Corporate Program That Will Set You Apart From The Crowd.



The Latest Government Wellness Mandates And Protocols For Companies



The Most Effective Ways To Reach Decision Makers And How To Host HR Events



How To Conduct Your First Meeting And Getting The Decision Makers Predictably To "YES"



Kick-Off Training With Employee Assessments, Doctor's Lectures, Wellness Challenges And More…



What To Include In A Company Wellness Program And How To Bring Out All The Employees



How To Become The New "Purple Cow" In Your City And Be Unique Amongst The Crowd



Success Strategies To Increase Closures, Boost Your Retention And Double Your Profits In Your Practice.



Certification In On-Sight Fitness And Nutrition Programs



And Much, Much, More!


---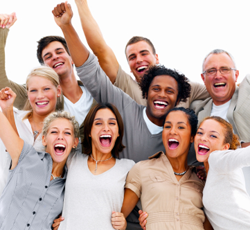 Listen To What Doctors & Companies


Raving About!


"Working with Dr. Cherine has helped us gain access into the Corporate Wellness world by removing all of the pitfalls we were having. 

The No's turned into Yes's once we started incorporating her secrets to corporate! One of the most impactful things that we have implemented is the Core Performance Program. 

Having a mobile, on site wellness solution turned out to be one of the number one things that companies, as well as practice members were looking for! 

We are now going into year 4 with one of our corporate clients…that is 14 seasons without interruption!! The reason, because everyone who participates gets results that they did not and could not on their own!! 

Teaching members of our community the principles of getting well nutritionally, physically, & mentally has become an integral part of our practice. The corporate training is comprehensive & everything is turn-key, easy to implement, and profitable!"
- Dr. Leo Hart , Stuart , Florida
"As a Wellness Program Nurse for Bon Secours Richmond Health System, I manage our award winning "Well For Life" wellness Program. I would recommend Dr. Cherine as a wellness provider for any company.

I found her to be knowledgeable, comprehensive, innovative, and flexible. She has created highly motivational and all-inclusive programs that are resulting in high participation. I can confidently recommend her as a reliable wellness provider, and expert in her field providing wellness services."   
      
- Kara Weaver RN, OHN  Bon Secours Employee Wellness Services

 
"Dr. Cherine was instrumental in helping me implement functional fitness & wellness into my practice and business model. It was when I started offering these options in my wellness program packages that my wellness business took off. Even after almost three years of working with Dr. Cherine, all I can say is… the sky is the limit!"  
 

- Dr. Steven Krauza, Erie, Pennsylvania 
---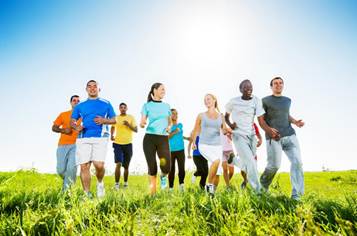 Isn't It Time You Grab Your Share Of Corporate

Companies Before Other Chiropractors

Get There First?



Here's How YOU WILL BENEFIT From This Special
Intensive 2 Day Training: 

Increase Your New Patient Flow Significantly…Everybody Wants More New Patients  
 

Watch Your Revenue In Your Office Skyrocket From New Patients And Additional Revenue Streams…



You Will Become "The Wellness Expert" In Your Community. 



Have Companies Calling You Seeking Your Services…It Happened To Me!



You Will Have The Advantage Of Knowing The Secrets To Side Stepping All of The Barriers To Getting into Corporations 
 
Change 1000's of Lives With Chiropractic As A
Foundation To Wellness



And Much, Much More!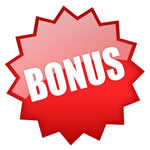 We've Added A Ton Of Value

Added Bonuses





2 FREE Entry Tickets  
Designed for key players on your team, our hands-on corporate training will establish your team as THE wellness leader in your community!

(Value $994.00)



Exclusive Coaching Products by Chiropractic Masters International
With over 20 years of expert wellness coaching experience of building million dollar wellness based practices, Dr. Mike Reid has mastered the art of growing  chiropractic practices with lean procedures, efficient teams, and creating passive steams of residual income in a 4 dimensional model, for doctors worldwide.
Mastery Marketing Toolkit – 100+ Marketing Tools That Generate 40-60+ NPs/Mo  
(Value $497)




Corporate Certification & Corporate Implementation Training
CLA's 2011 Chiropractor of the Year, Dr. Cherine VanWagner has mastered Corporate Wellness, landing over 15 companies and producing over 200NPs. She will certify your team in the most sought after corporate wellness program that results in HUGE conversions of NP's!  Dr. Cherine will also take you through step-by-step her secrets to marketing, selling, implementing, & maintaining a successful corporate program for any size company.
Power Talks – 12 In House Power Point Lectures Designed
(Value $594)




Weekly Workout Routines, Nutritional Tips & Marketing
Program Packages
We offer multiple product packages to help you deliver fresh and effective programs to your Community & Corporations.
Program package pricing is applicable.


Total Bonuses Value $2085     


---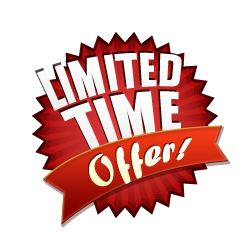 ~Limited Enrollment~

To The First25 Doctors Who Register.
REGISTER NOW For Your Certification In Corporate
"Wellness in the Workplace" Training!

TWO DATES TO CHOOSE FROM:



March 7-8, 2014
(You MUST register by February 21st for this training)



November 7-8, 2014
(You MUST register by March 1st for this training)

LOCATION:
Elite Training Located in Richmond, Virginia

TRAINING DETAILS:

 - Travel & Hotel accommodations are not included.
- A light breakfast will be served on Saturday & Sunday
 
REGISTRATION

Training Investment : $2997 
Early Bird Registration Fee $1997.00 
(Save $1000.00 by registering before March 1, 2014)
 

Yes, Sign My Center Up Now !
Training Session: March 7-8, 2014
Early Bird

$1997.00
(Before February 21, 2014)
Regular

$2997.00
(After February 21, 2014)


Training Session: November 7-8, 2014

Early Bird

$1997.00
(Before March 1, 2014)
Regular

$2997.00
(After March 1, 2014)
OR FILL OUT THE ATTACHED ORDER FORM

For Your Exclusive Opportunity To Become A
Corporate Certified Wellness Center. 
Payment Options Available: 

1 Payment of $1997
6 Payments of $367
12 payments of $197

(+$99 support fee)
(For Payment Options, Please Download The Registration
Form At The Bottom Of The Page)

LAST CHANCE OF 2014 FOR CORPORATE TRAINING! DO NOT MISS THIS ONE TIME ONLY DISCOUNT OF $1,000!

P.S. Remember, you can always try to figure it on your own and spend thousands and thousands of dollars and hundreds of wasted hours…or you could spend one weekend and learn a master formula from the corporate wellness doctor, who attracted over 200 new patients and collected $300,000.00.

We think the decision is an easy one.  Come on! You've got nothing to lose,  but absolutely everything to gain…like being the corporate wellness doctor for 4, 5 or more companies.  How cool would that be?  See you soon!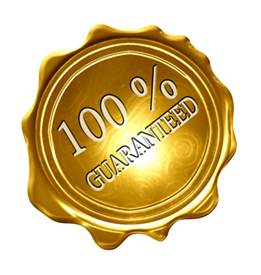 Make You Happy Guarantee!"
 
If by noon on Saturday you are not 100% satisfied with the materials and training, simply return your training materials to any of our doctors with no questions asked and we'll provide a full refund!  Guaranteed!



We are looking forward to seeing you and helping you to become
The Wellness Leader in your community!

Serving With Purpose,

Dr. Cherine VanWagner & Dr. Mike Reid

cvanwagner@creatingwellness.com 
drmike@chiropractic-masters.com 
To Found Out More About This Program,

Watch This Video Below!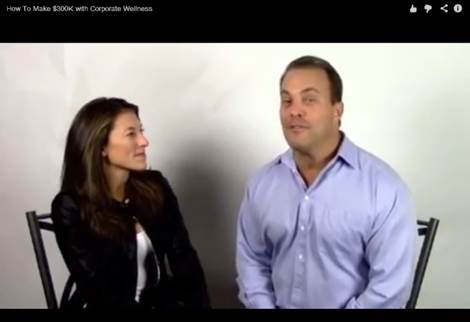 Download Your Program Agenda HERE
Why My Coaching Program!
3 Tiers To Choose From
_____________________________
Listen to Our Raving Clients
_____________________________



Recent Articles and Blog Posts
_____________________________

Member Login
_____________________________